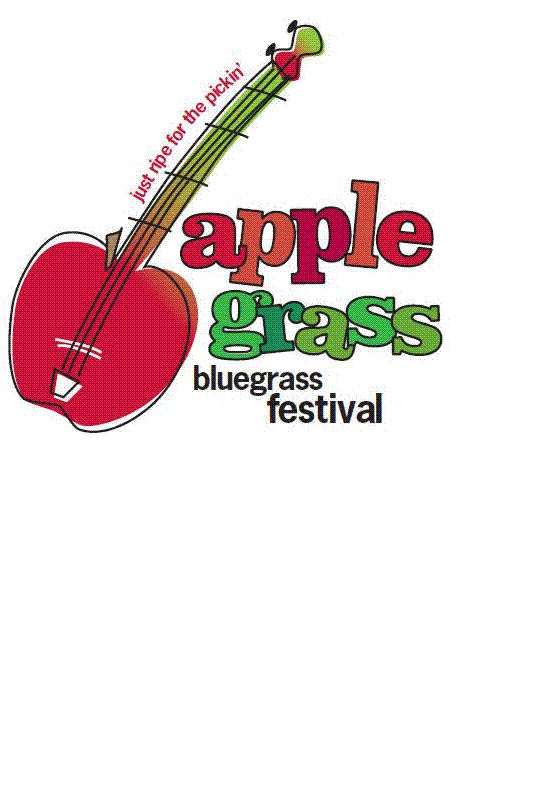 Great Plains Bluegrass and Old-Time Music Association & Ditmars Orchard

Present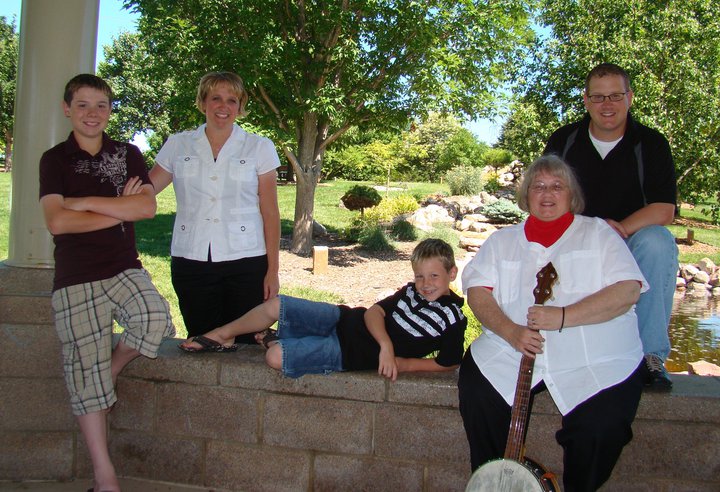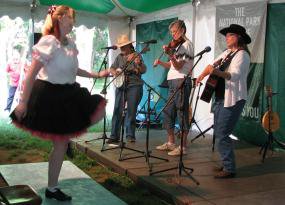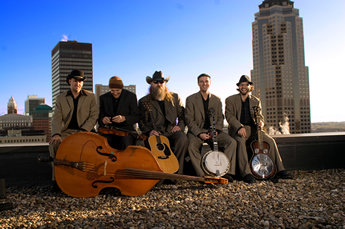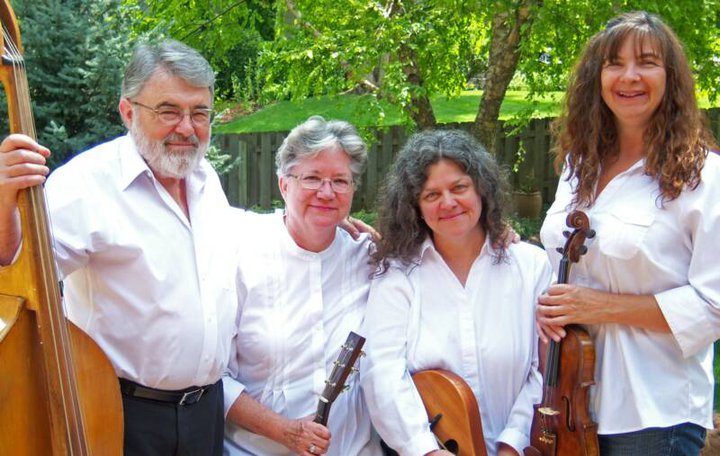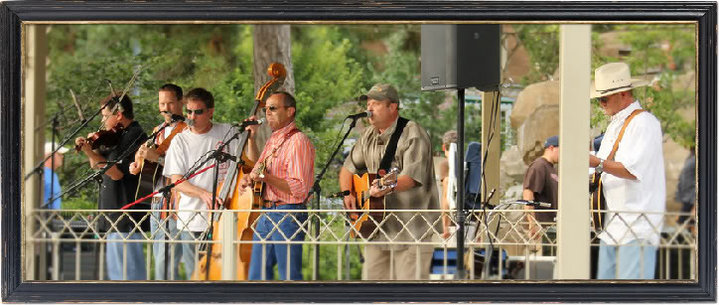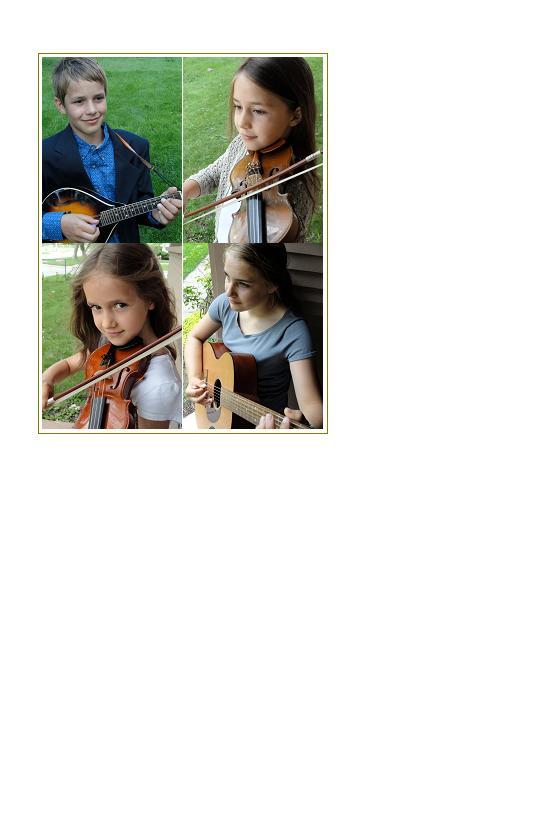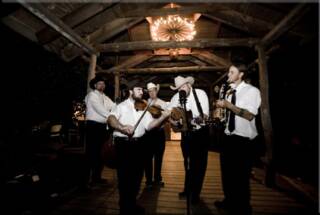 Plunge into a fast flowing, diverse musical experience with The Rivertown String Band as this four member band consisting of Jim and Kathy Wood, Jenni Wallace and Mindy Hunke, play old time barn dance tunes, European folk melodies, Celtic and old Irish harp music, historical songs from America's past, and a splash of more contemporary folk music.  Formed in 1984, the Rivertown String Band has been a cornerstone of the Old Time music scene in the Greater Omaha Area bringing music that  features a wide variety of instruments including but not limited to mandolin, fiddle, upright bass, guitar, hammered dulcimer, autoharp, penny whistle, mountain dulcimer and a variety of unique rhythm instruments.

With two cds to their credit, Southpaw Bluegrass Band is quickly becoming an Eastern Nebraska/Western Iowa institution.  The five member band including Steve Hoiberg - banjo, Dave Flemming - guitar, Josh Krohn - fiddle, Justin Kephart - mandolin and Chris Hunke - bass, possess a kind of 'hard-driving sound' which has historically defined the genre.  Based on their growing list of original songs and instrumentals, honest treatment of bluegrass standards, solid, fast-paced picking, and vocal arrangements inspired by the peaks and valleys of Appalachia, the group continues to weave their own unique holler into the long-standing traditions of the music. In the past year, Southpaw's original songs 'Aloneaphobic' and 'A Minor's Song' were featured in the Prairie Productions documentary, 'Shooting Henry Hill.'

"We are the "Flatwater Drifters", an all-woman string band with four members from Council Bluffs and Omaha that play acoustic string instruments, including fiddle, banjo, mandolin, guitar, hammered dulcimer, and string bass.  We specialize in traditional old-time and Irish music, as well as more modern tunes in the old-time genre.  We play a wide-range of tunes including hoe-downs, schottisches, hambos, waltzes, gospel, jigs, hornpipes and slow airs.  Instrumental and vocal harmonies are frequently highlighted.  A great deal of the music we play is intended for dancing, so some tunes include clogging and Irish step-dance routines." - Marti Nerenstone, Sheryl Cuba, Becky Latka, Lisa Cuba

From the flatlands of the Midwest comes a band of urban hillbillies who joined the bluegrass revolution and set out to bring the mountain sounds to those seeking a respite from the daily grind. Mr. Baber's Neighbors: The Solar String Band was established in the living room of Mr. Baber's Neighbor with the intentions of nothing more than a good time. With the release of their self-titled album, Mr. Baber's Neighbors offers their own interpretation of the bluegrass experience.  Coming from Des Moines armed with Banjo, Guitar, Fiddle, Mandolin, Dobro and a Bass Fiddle, Paul Perkins, Jeff Blanchard, Billy Kearney, Charlie Formaro and Jerry Hoehle add organic, heartfelt harmonies to complete their wholesome sound. 

No strangesrs to bluegrass, and having been active particiants in the Great Plains Bluegrass and Old time Music Association for many years, Golden Harvest was formed in 2000 by Hal Cottrell, Max Cooley, Matt Allen and Barney Moss.  They continued to play at festivals throughout the Mid-West until Hal's job moved him away in 2005.  When Hal returned in 2009 the band began playing select shows for fans in the Omaha area.  Their brand of Bluegrass music is a hard driving combination of traditional, original and songs that they arranged to fit them.  They will keep you on the edge of your seat for the entire show.

Bluegrass Playground has been around the Omaha area since the 1980's.  Though it was inert for awhile, the band has re-gathered steam with the addition of some new personnel in the last few years.  With original band leader Dan McElroy on banjo, Virginia transplant Earl Witt adding vocals and supurb guitar, local favorites Max Cooley on dobro and Matt Allen on mandolin and Mindy Hively holding things down with her doghouse bass, this group offers a controlled, yet sensual instrumentality, along with the meaty, Nebraska flavored vocals.  Bluegrass Playground hopes that you'll stop by and take a musical bite of their bluegrass smorgasbord.

In 1975, the Sandy Creek Pickers bluegrass band was formed and immediately realized incredible success. Performing at packed Omaha, Lincoln, and Midwest venues, the band was a rock solid five-man bluegrass ensemble, offering great harmony and solid picking.  Fast forward 35 years- Call it evolution. The Sandy Creek Pickers have evolved into a cohesive, six-man bluegrass unit for the 21st Century....Featuring flawless twin fiddles, contest winning guitar picking, foot stomping banjo, Dobro,  mandolin, and the same high lonesome harmonies. They smoothly deliver all the new and old bluegrass favorites in such a relaxed fashion you'll feel like they are jamming in your living room.  All of the band members have been bluegrass musicians throughout their careers and never depart from that core sensibility. But like the earliest icons, they also push the bluegrass envelope.

The Little Family Band has been sharing their love of music with family, friends, and the community for the past three years.  This fun loving, energetic, three generational band was formed out of the desire to jam together and grow musically under the teachings of Jenni Wallace.   Grandma Susan, along with her son Jeremy, daughter Lisha, and grandsons Nathan and Adam showcase their vocal and instrumental talents, which features banjo, guitar, fiddle, mandolin, hammered dulcimer, bass box and more. Bluegrass, old time, gospel and folk make up the majority of the band's music, however, contemporary songs are also in the mix. The Little Family Band has performed for a variety of events in the community and is excited to be participating in the 1st annual AppleGrass Festival.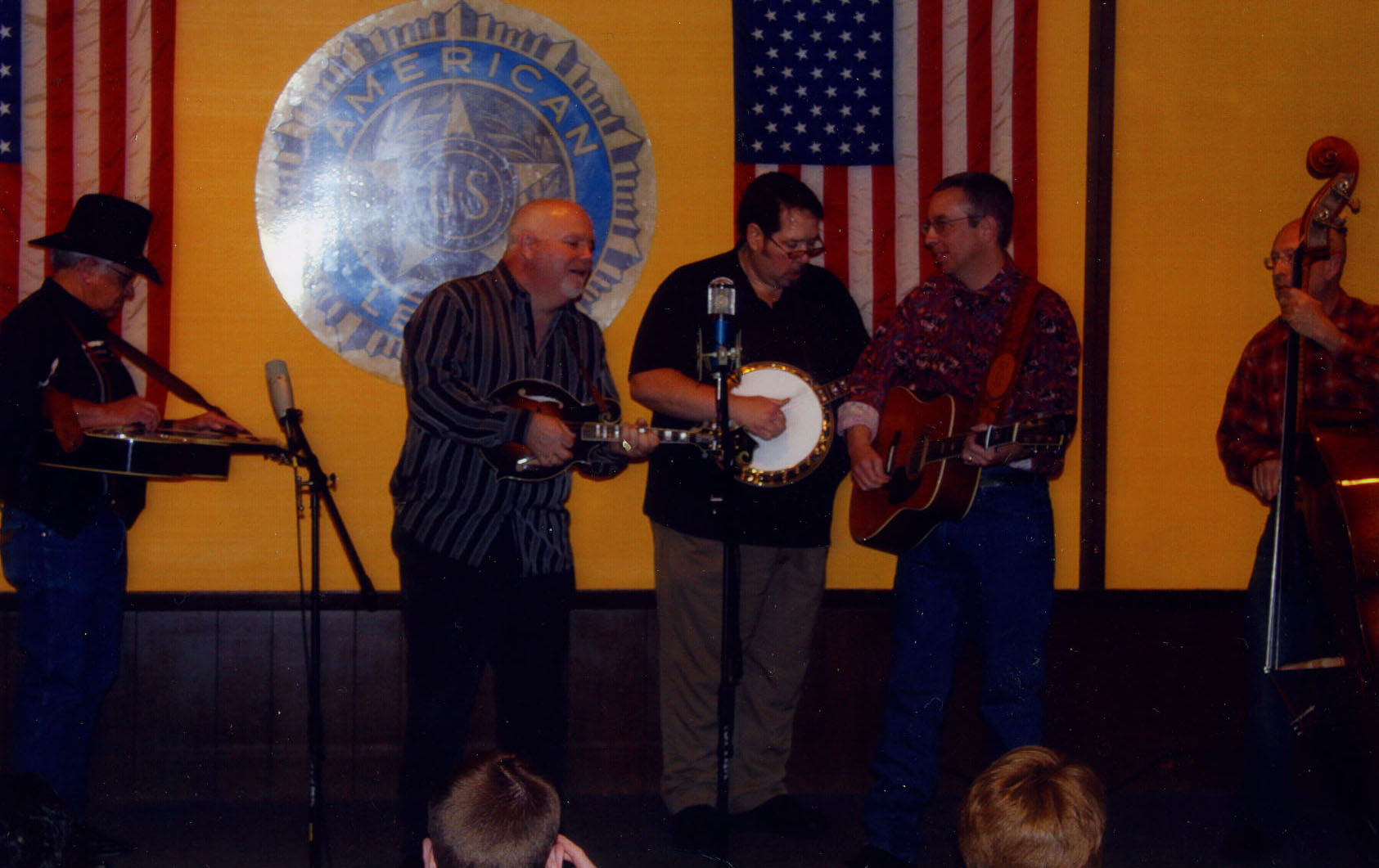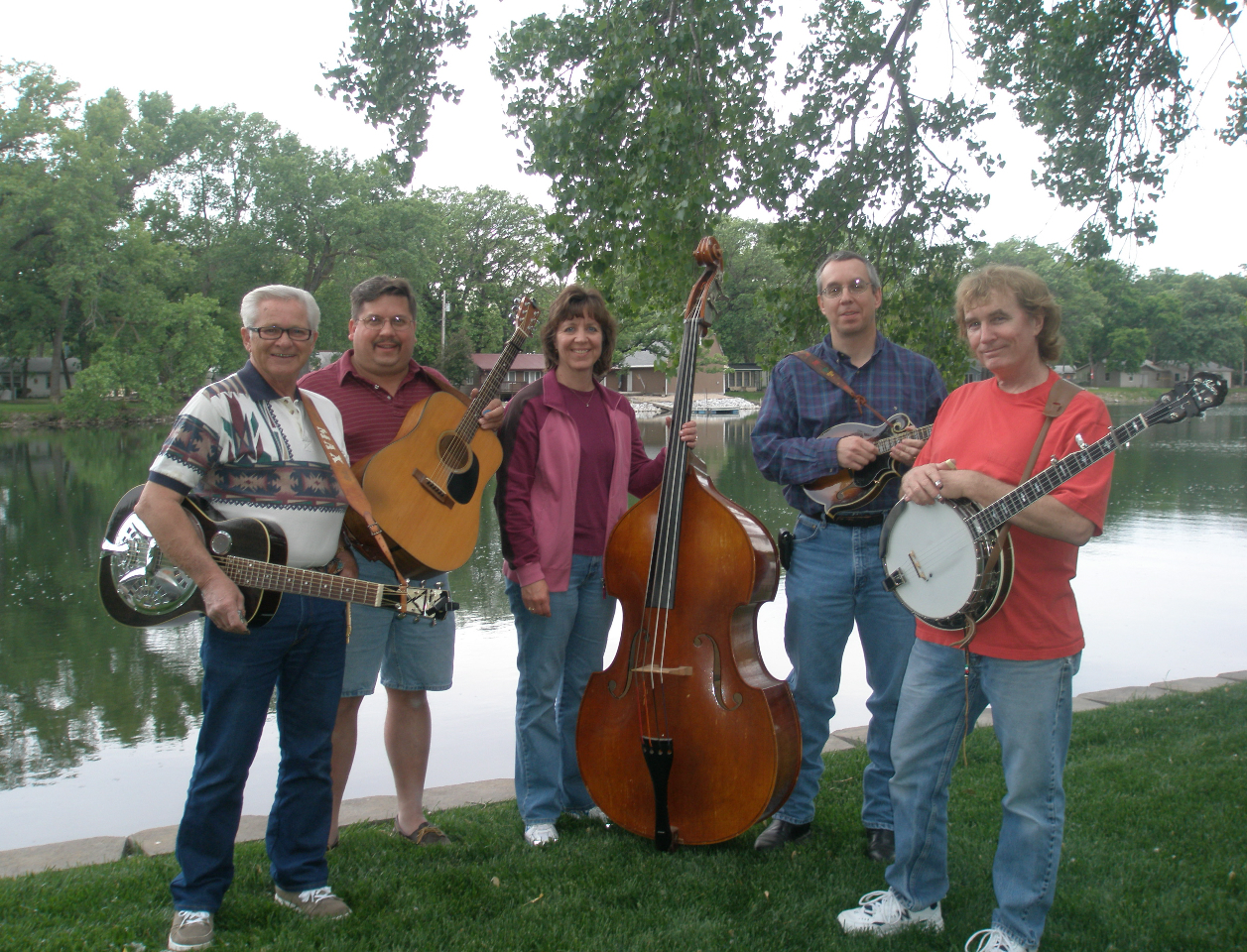 The KOPSAs, in folk tradition, have grown up singing plenty of home-spun songs and old-fashioned hymns. They all enjoy playing the piano. However, it's the guitar, mandolin and fiddles that have allowed them to take their music anywhere they go...and to play together. It has been about three years since they began. They now have a fun, kid-sized repertoire of bluegrass, old-time, folk and gospel tunes, including some original material. The KOPSAs have enjoyed playing at a variety of local venues. But the very best "concerts" are at home where even the littlest ones (band members in training) join in with ukuleles, spoons, hand-clapping and dancing.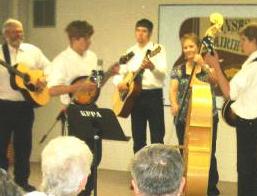 Guitar player Gary Bell, a mainstay of the northeast Kansas bluegrass community, has been working with some very talented young musicians who happen to be his neighbors. They're twins, 18 years old. Sam Kuglin on mandolin and Ben Kuglin on the banjo have both shown amazing aptitude for playing bluegrass music. Adding to the instrumental pyrotechnics is Tyler Ahlgren on guitar. Actually, he plays several instruments, and plays them all well. Sherry Durst  plays bass for this group and adds some very nice harmonies. They are a fun-loving, light-hearted intergenerational group that you are sure to enjoy.